The Esler Companies culture is built on giving back. The basic need for food in this country is concerning and we were pleased to be able to give to the COVID-19 public health emergency response efforts through Feeding America. It is my pleasure to share that as company we donated $37,500.00 to Feeding America… that's $7,500.00 per location!!!! This was a great way to get back into the GIVING GAME. Window of Giving was able to make these donations on behalf of YOU; our teammates, our family. These donations will have a great impact on each community, particularly during this unprecedented time.
Window of Giving remains an important part of our company and culture – we give because it's the right thing to do. Esler Companies has a 3:1 donation match and paid volunteering benefits through Window of Giving; we will continue to work directly with communities to develop longer term relationships.
UNITED FOOD BANK – RbA ARIZONA
United Food Bank provides hunger relief to people in need in the East Valley and eastern Arizona for more than 35 years. They collect, acquire, store and distribute food and related commodities to more than 220 partner agencies that serve more than 228,000 people in need across more than 19,500 square miles. Last year, United Food Bank distributed almost 24 million pounds of food providing nearly 19.5 million meals to our neighbors in need.
In March, they delivered more than 2 million pounds of food—a 25% increase over February. They expect to provide the same amount or more in April. They moved the Friday food distributions to the Mesa Convention Center for a drive-thru style distribution. They've served more than 2,300 households (almost 10,000 individuals) last week—over four times more than average!
Arizona ranks 12th in the nation for food insecurity and 6th in the country for children who are food insecure. One out of every 5 Arizona residents is hungry. Every $1 donated can help provide 5 nutritious meals to feed hungry children, seniors and families in Arizona
"Having the opportunity to meet with the individuals who have dedicated countless hours to helping those in need of assistance was inspiring. We were given a short tour of the facility in Mesa and learned about the enormity of the entire operation. I am extremely grateful to have been able to be a part of something so wonderful!"  ~ Alyssa Gallagher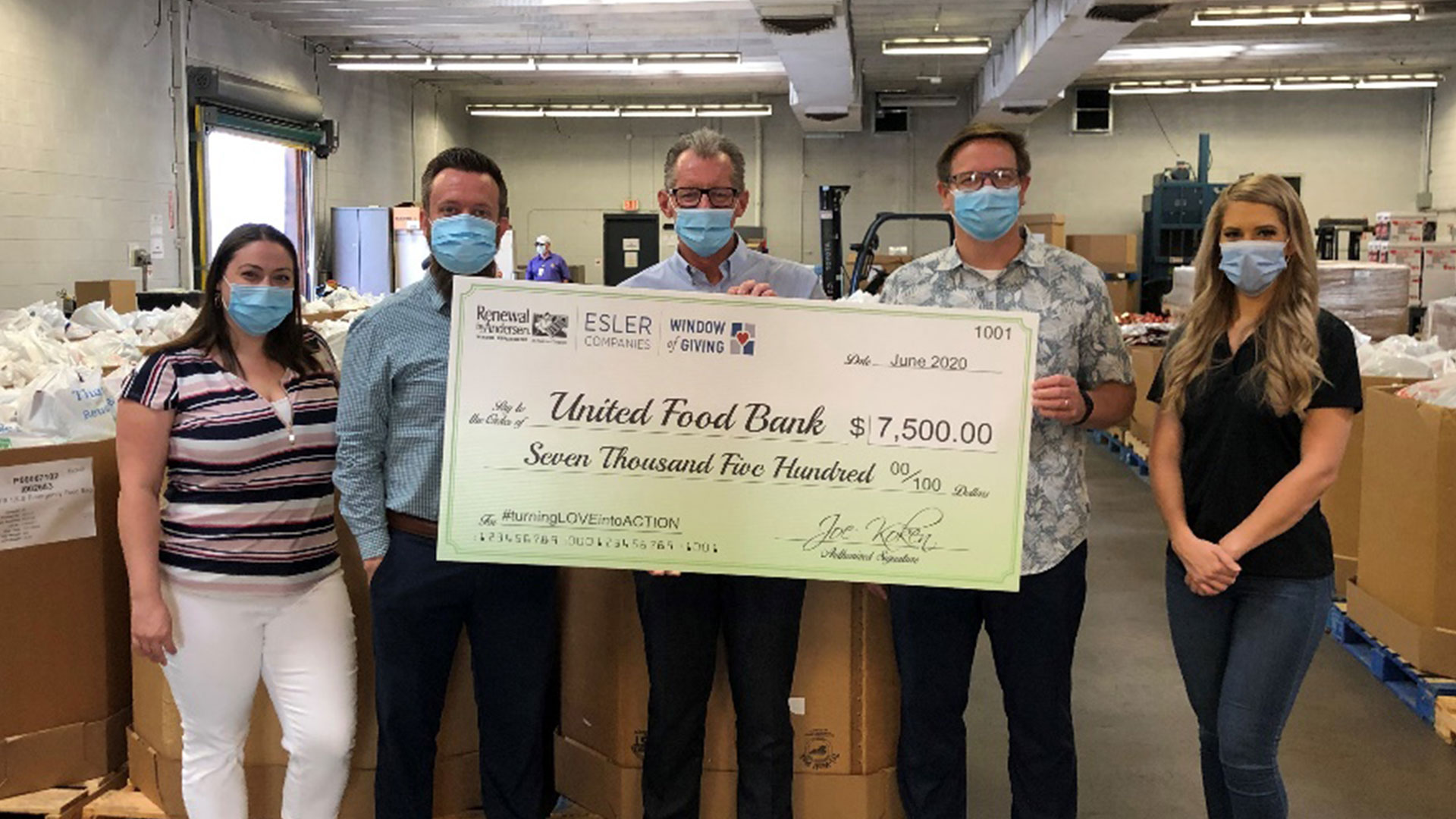 FOOD BANK OF THE ROCKIES – RbA COLORADO
This food bank is the collection and distribution hub for food.  They don't actually give food directly to the end user, but rather they send the food to local food pantries and the like. 1/3 of the food they purchase, 1/3 is obtained through grants, 1/3 is donated. They go through 70 million pounds a year, 18M of which would have gone to the landfill for various reasons.
They normally have / need about 23,000 volunteers per year, but right now they are down 70% in volunteers, as they can't have nearly as many in the building. Normally, they supply about 155,000 meals per day, but during COVID it gets as high as 350,000.
They have a prep kitchen that makes 1,200 hot meals per day 26% of what they distribute is fresh produce.  Mitch Jelniker, our tour guide, just celebrated 1 year with them after 10+ years with Channel 7 as a morning anchor. They have about 120 total employees, so the operation is very lean but also very dependent on volunteers. The goal of the facility is not just food, but healthy, balanced meals.
"I wanted  to thank you again for including me today.  It is refreshing to know that in this crazy world there are so many people out doing good in the world.  I think that is sometimes easy to miss amid all of the noise and I think the refresher was good for me today. " ~Alissa Chambers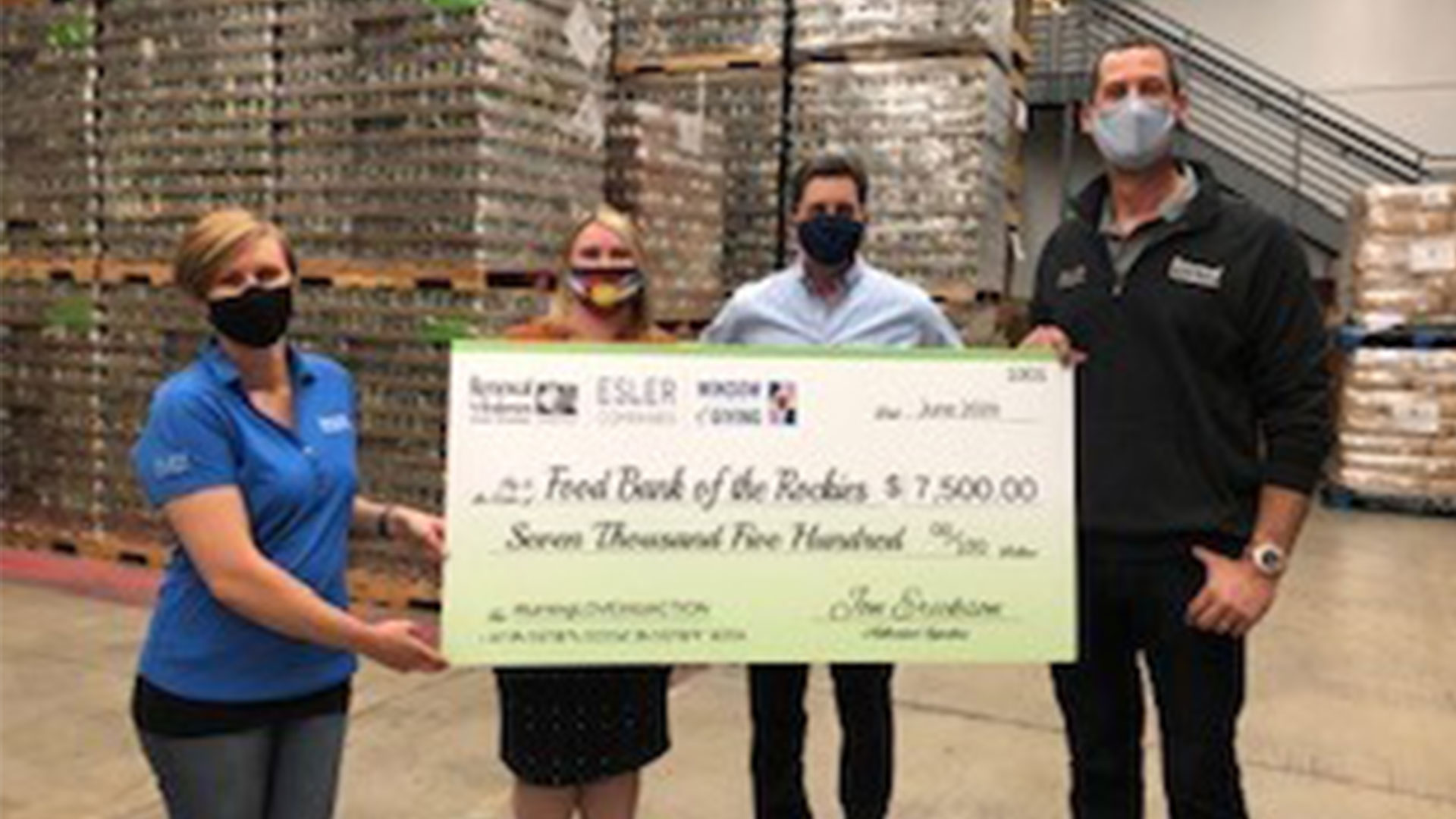 PHILABUNDANCE –  RbA PHILLY
Delaware Valley's largest hunger relief organization, acquiring, rescuing, and distributing food to 90,000 people weekly in 9 counties in PA and NJ. Of the people Philabundance serves, 30% percent are children and 16% percent are seniors. Philabundance opened a free drive-thru style emergency food distribution site to deal with the COVID restrictions. Each Friday, 1,300 vehicles can drive through to pick up meals and food.
Philabundance partner agencies are reporting up to a 60% increase in clients due to the pandemic, the primary goal of this new site is to safely distribute food to clients on a mass scale. 1.7 million pounds of shelf-stable items came through food drives.
33,000 children a week received the fresh healthy food they need to grow and thrive.
In 2019, 26 million pounds of food were distributed. 40,000 (+) individual donors helped feed 90,000 neighbors in a week.
"Philadelphia is the poorest big city in the country, but to hear that during the pandemic 1 in 2 Philadelphians are struggling to put food on their tables was shocking. It feels great to know that the money we donated to Philabundance would provide 15,000 meals for those in need. Thank you for helping make that happen!"  ~John May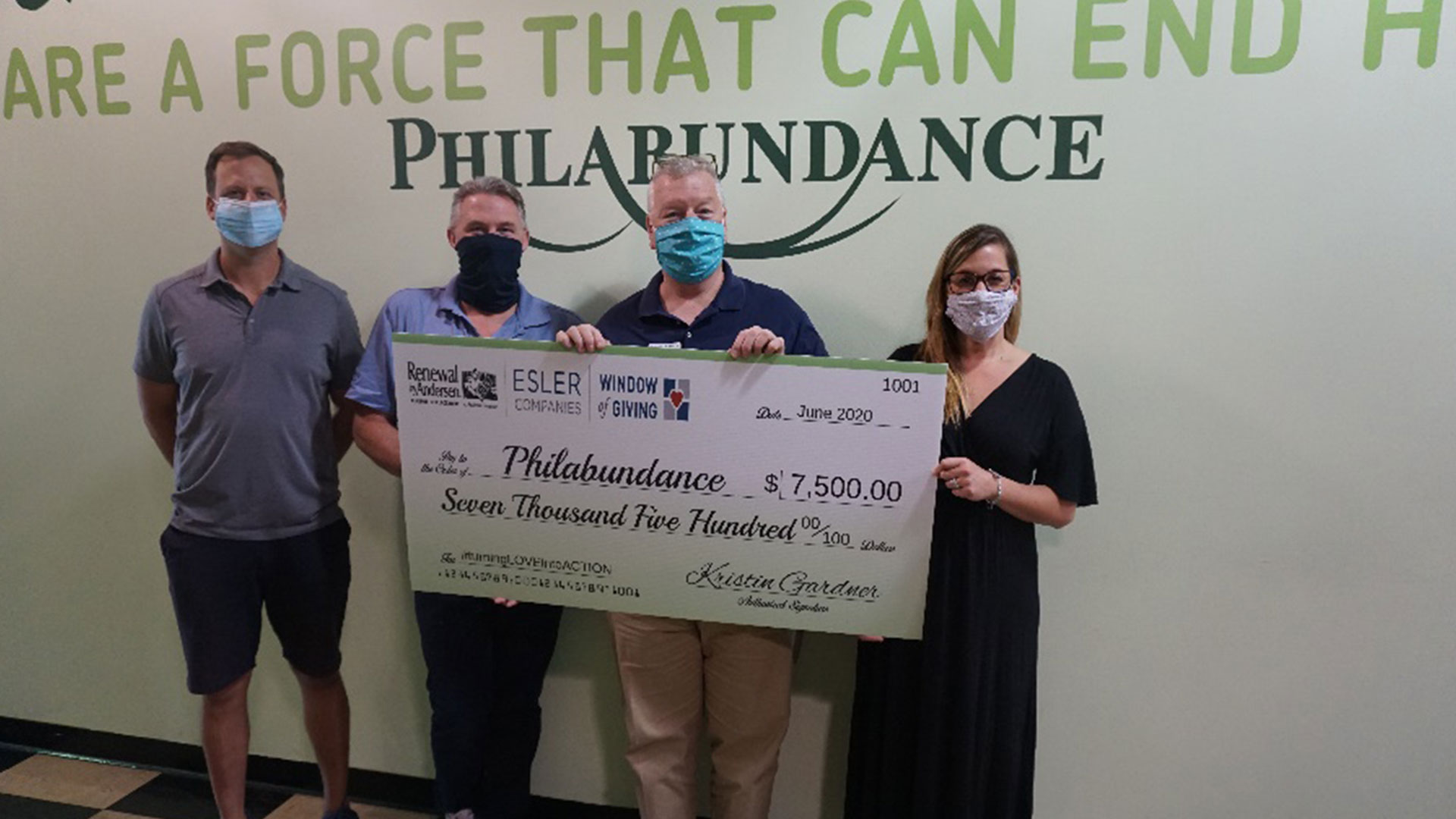 THE RHODE ISLAND COMMUNITY FOOD BANK – RbA SNE
They distribute food to people in need through a statewide network of 168 member agencies including food pantries, meal sites, shelters, youth programs and senior centers.
Every day, the Operations Team at the Rhode Island Community Food Bank works tirelessly to prepare food for delivery and distribute it to food pantries throughout the state. Last week alone, the team moved more than 400,000 pounds of food – that's 150,000 pounds more than in a normal week before the COVID-19 public health emergency began. Overall, distribution has increased 42% and it's not expected to slow down anytime soon.
11.6 million pounds of food distributed last year (including more than 2.3 million pounds of fresh produce) and 53,000 people are served each month in Rhode Island. 11% or 47,700 households are food insecure. 4.7% or 20,400 households report very low food security (hunger). 131,393 living in poverty and 34,000 children living in poverty in Rhode Island.
"It was wonderful see such a commitment to our community. This experience motivates me to be more involved in our community efforts. With so many people in need it was heartwarming to be able to give from the heart"  ~Christina Schmit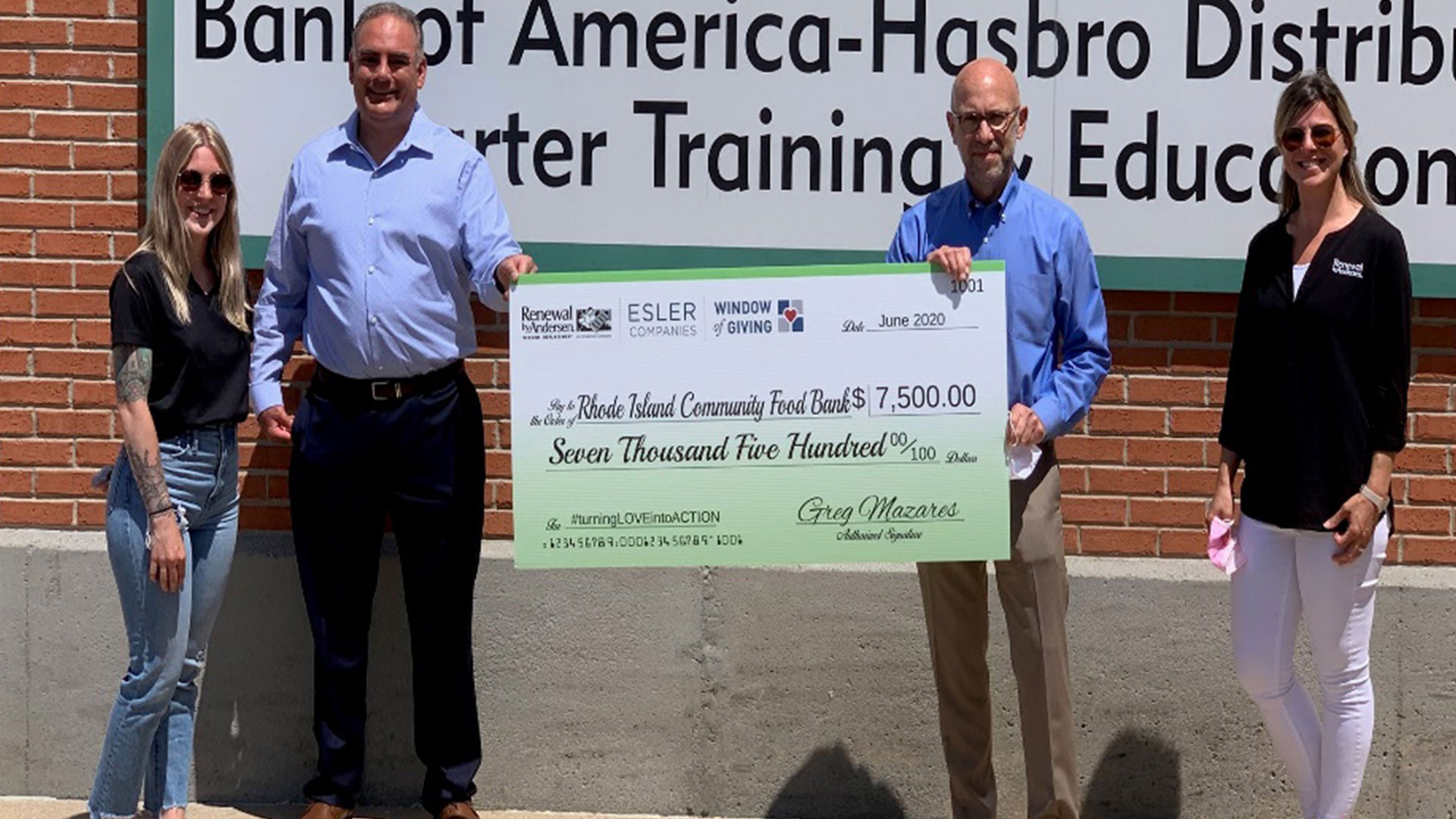 WORCESTER COUNTY FOOD BANK – TELEFLUENT
Worcester County Food Bank (WCFB) is one of three Feeding America member food banks in Massachusetts. They're dedicated to engaging, educating, and leading Worcester County, Massachusetts in creating a hunger-free community – and they do this in two ways:
"First, we partner with others – food and fund donors, volunteers, business and community leaders – to provide donated food to neighbors who need it. Last year, we and our network of 115 local pantries and community meal programs helped to distribute nearly 6.1 million lbs. of donated food (enough for 5.1 million meals!) to 75,000 people from all 60 cities and towns in Worcester County.
Second, we advocate. We help grow support for policies and programs that decrease hunger and increase access to healthy food."
There are 82,951 people in Worcester County living at or below poverty level.  99,796 people (12% of the population) received assistance in 2017. 27,800 children live in food insecure households. 1 in 8 of OUR neighbors sometimes do not know where their next meal is coming from and 1 in 6 of OUR neighborhood children do not have enough to eat to thrive.
"Thank you for supporting Feeding America, the visit from Jean at Worcester County Foodbank was eye opening. She shared that they generally help on average 13,000 people per month however during the pandemic the need increased. When adults are out of work and children are out of school hunger happens and the number of people they are currently supporting is growing quickly. In March alone they supported 32,800 people. Thank you for helping make a difference and supporting our community by partnering with organizations like Worcester County Food Bank."  ~Angela Halloran