December 6, 2022 – Telefluent Communications | Esler Companies has been awarded a Top Workplaces honor by the Boston Globe. This is the first time Telefluent has been awarded a Top Workplace designation.
Telefluent is Esler Companies' Marketing Hub and a beacon of culture within the Esler community. Their front-line duty of welcoming people as potential customers is a job they don't take lightly, and it shows. In addition to Top Workplace, Telefluent has was also recognized in The Wall Street Journal this year for its unique way of recognizing and listening to teammates. A practice that surely had a direct impact on Esler Companies winning eight Top Workplace culture awards.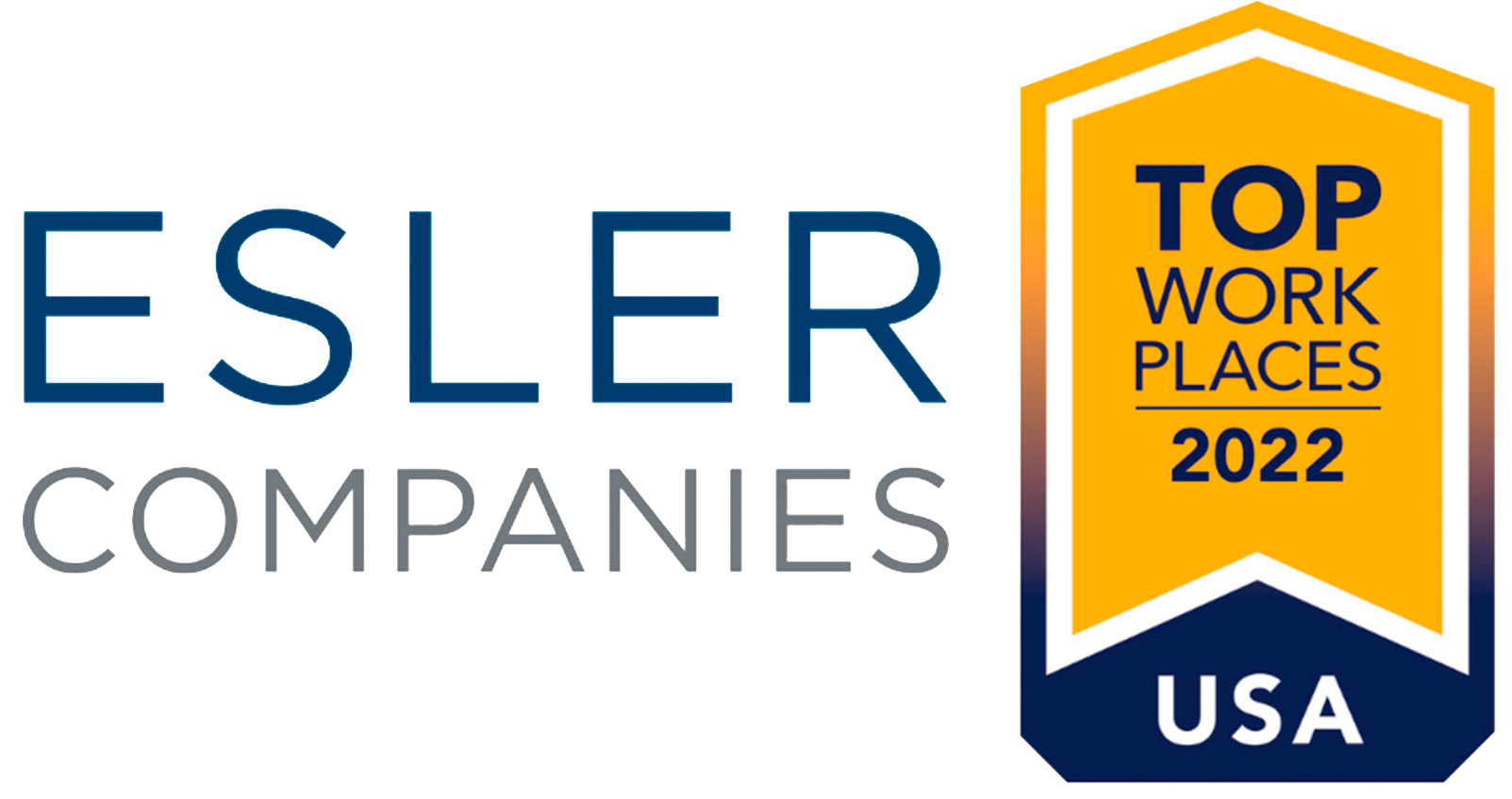 Matt Miller, Chief Marketing Officer at Esler Companies noted, "Telefluent is dedicated to fostering a community that goes the extra mile and one way they do this is giving teammates access to greeting cards. Each person is empowered to write to customers on a personal level, whether they're celebrating a milestone or simply having a bad day. It is not unusual for teammates to receive delighted letters in return. Telefluent simply believes the greatest value lives in human connection, whether a person turns into a customer or not, and they rely on their greatest resource to make those connections – their teammates."
About Energage
Energage, a certified B-corporation, offers web-based solutions and advisory services that help organizations recruit and retain the right talent. Home of Top Workplaces research, Energage offers solutions that collect, understand, and amplify the voice of the employee, enabling organizations to reduce unwanted turnover, lower recruiting costs and increase retention. Based on more than 15 years of culture research, advanced comparative analytics, and patented algorithms trained on more than 20 million employees at 58,000 companies, Energage has isolated the 15 drivers of engaged cultures that are critical to the success of any organization. For more information, please visit energage.com.
About Esler Companies
THE RENEWAL BY ANDERSEN | ESLER COMPANIES STORY
Renewal by Andersen is the full-service window-replacement division of 115- year-old Andersen Corporation, the owner of the most trusted family of window brands in America. RbA was founded with a mission to redefine the industry and to offer a different—and better—window-replacement experience. Renewal by Andersen has seven company-owned locations, and over 100 independently owned "affiliates" across the United States.
The Esler Companies is the holding company for a fleet of the top Renewal by Andersen (RbA) "affiliates" in Arizona, Colorado, Oklahoma, Southern Maine, Greater Philadelphia, Central Texas, Northern Texas, and Southern New England as well as Telefluent, its Inside Sales and marketing 'engine' in Northborough, Massachusetts. Esler Companies is hiring! Visit the career page to explore opportunities.