October 2020 –  Esler Companies is proud to donate over $30,000 on behalf of teammates to the American Cancer Society. Betty Shea, Program Manager for Window of Giving, sponsored the annual "sock it to cancer" program event for the month of October. Raising awareness and donating is important to the Renewal by Andersen family. Each teammate received pink socks to "sock it to cancer" and was asked to share a "footie" to receive an additional $5.00 donation to the American Cancer Society! With all the footies submitted, each location (8) had a very special chance to win an extra $500.00 donation to the cancer nonprofit of choice.
For each Renewal by Andersen window installed, $5 supports the Window of Giving program, providing paid volunteer time, "wish list" donations, grant funding and sponsorships, and a 3:1 corporate match. Window of Giving encourages and supports our teammates to volunteer with non-profit organizations that are important to them and serve the greater good. At Esler Companies, we recognize that our people work hard and often do not have the spare time they'd like to contribute to the causes that are important to them. This program enables teammates to contribute to worthy causes while at work.
"Cancer impacts so many of us in so many ways.  One of the things I love about our people is our passion and dedication to important causes. Over the last 5 years, in many Window of Giving events I have received the most creative "selfie/footie" pictures ever! And for a great cause."
-Betty Shea, Window of Giving Program Manager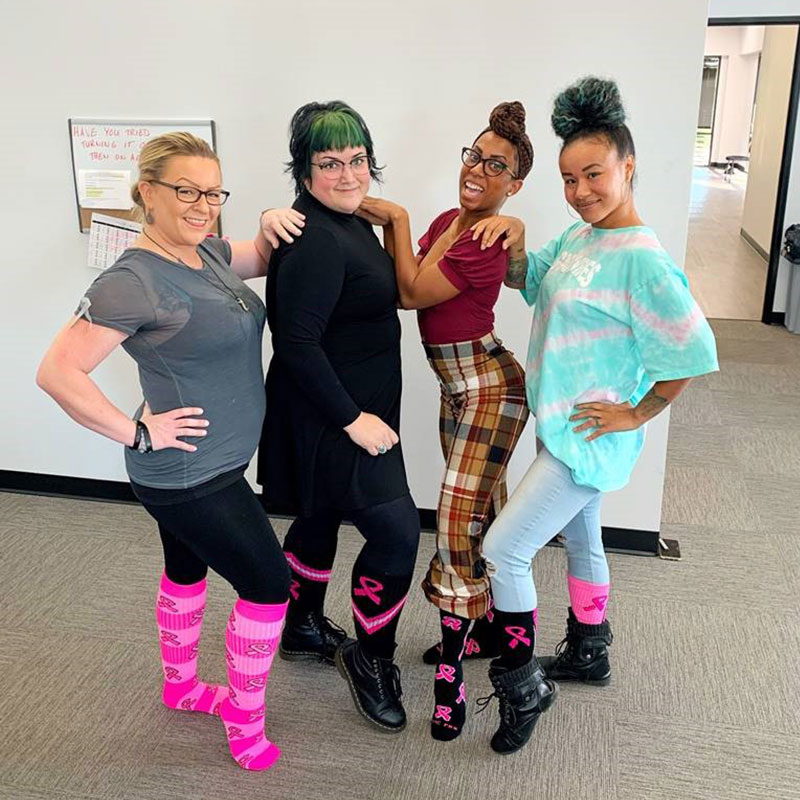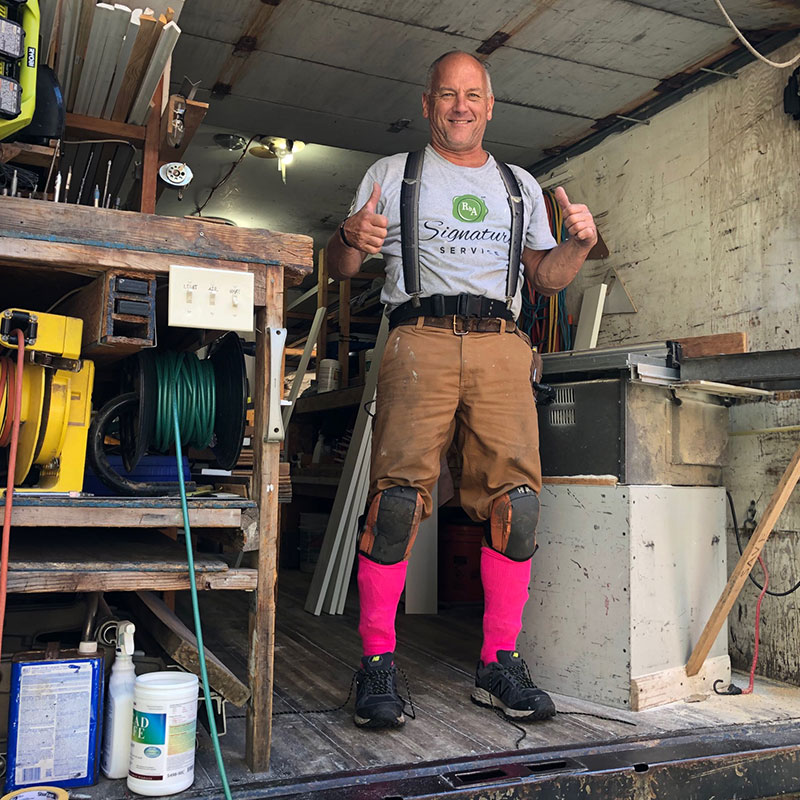 About Esler Companies
THE RENEWAL BY ANDERSEN | ESLER COMPANIES STORY
Renewal by Andersen is the full-service window-replacement division of 115- year-old Andersen Corporation, the owner of the most trusted family of window brands in America. RbA was founded with a mission to redefine the industry and to offer a different—and better—window-replacement experience. Renewal by Andersen has seven company-owned locations, and over 100 independently owned "affiliates" across the United States. The Esler Companies is the holding company for a fleet of the top Renewal by Andersen (RbA) "affiliates" in Greater Philadelphia, Colorado, Arizona, Southern New England, Texas, Oklahoma and a sales and marketing 'engine' in Northborough, Massachusetts.