September 30, 2021 – Esler Companies | Renewal by Andersen (RbA) helps families make their homes safe and secure by updating their windows and doors with products worthy of the Andersen name.
Toward that end, the Company announced that they've expanded yet again and acquired Renewal by Andersen of Southern Maine & New Hampshire. Esler Companies continues to grow, topping the charts with over 2,400 teammates. 
CEO, Matthew Esler, commented, "Opportunity comes in all shapes and sizes …and when it knocks on our door, we answer! Growth allows us to create new opportunities for teammate development and to hire in more talent to assist with the growth! We strive to impact our teammates, customers, and communities positively by doing business with LOVE. With Love means not worrying about the bottom line but making small decisions each day that are in the best interest of our teammates, our customers, and the communities where we live and work. We know this new addition of Southern Maine & New Hampshire will be a wonderful extension of the Esler Cos Family."
The Esler Companies' strategic method of running a profitable business, coupled with a belief in teammate & homeowner experience, has helped these RbA affiliates become the largest and fastest growing in RbA history. A driving force to Esler Companies success is found in their progressive approach to teammate opinions on engagement, organizational health, and overall teammate satisfaction. The Company is passionately committed to providing homeowners with superior products that make their homes a better place to live. In providing a service that delights, they treat homeowners, their families, and homes with the utmost respect.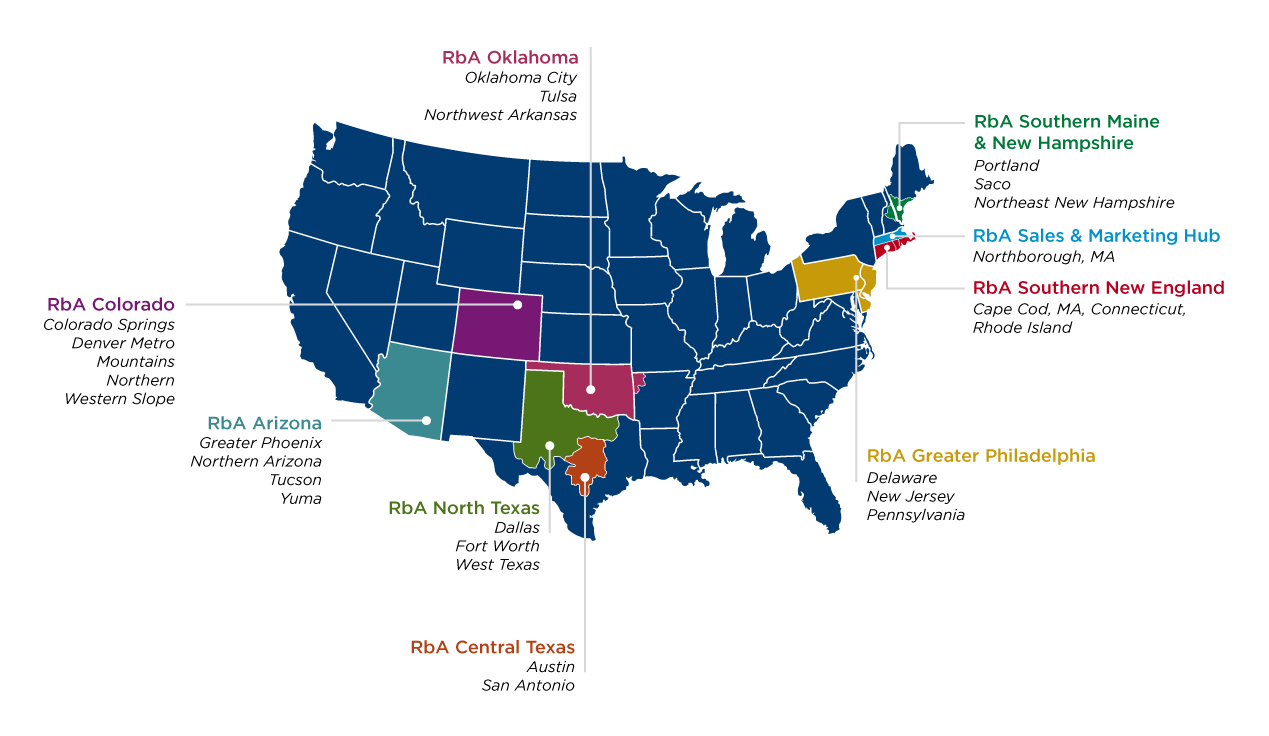 About RbA/Esler Companies
Renewal by Andersen is the full-service window-replacement division of Andersen Corporation, the owner of the most trusted family of window brands in America. RbA was founded with a mission to redefine the industry and to offer a different—and better window-replacement experience. Renewal by Andersen has seven company-owned locations, and over 100 independently owned "affiliates" across the United States. Esler Companies is the holding company for a fleet of the top Renewal by Andersen (RbA) "affiliates" in Arizona, Colorado, Oklahoma, Greater Philadelphia, Central Texas, Northern Texas, Southern New England, and a sales and marketing 'engine' in Northborough, Massachusetts. With the addition of Southern Maine & New Hampshire, Esler Companies now includes 8 territories across the United States.
Esler Companies is hiring! Visit the career page at www.esler.com.
Congratulations to the team at Esler Companies.
Onward and Upward!