November 1, 2022 – This past month, Esler Cos., and the entire Renewal by Andersen network, partnered with the American Cancer Society to raise funds for research and family aid.
All nine Esler Cos. locations united in a campaign they called, "Stronger Together." Each office posted purple ribbons in honor of loved ones who are struggling with cancer, who have survived cancer, or have succumbed to cancer. Esler Cos. has always believed in meeting teammates where they are at and providing the support of a community when it's needed most.
In total, the company donated $50,000.00 to the American Cancer Society, helping Renewal by Andersen surpass its goal of $500,000.00. In total, Esler Cos. and the Renewal by Andersen community have donated over $2 Million to this worthy cause.
Teammates were also invited to share stories and photos of their loved ones who have experienced cancer and shared them in weekly emails with teammate's permission.
"Cancer affects us all – whether you're a patient or not. We were happy to donate to the American Cancer Society to further their mission, but it also became a moment of community. The stories we heard… one was from a teammate whose father had lost a leg to cancer and through hard work and dedication, learned how to run with a prosthetic, going on to place in the Paralympics. I'm not sure it gets more inspiring than that. We're grateful to our teammates for opening up and supporting one another."
-Lauren LaBak, Teammate Experience Program Manager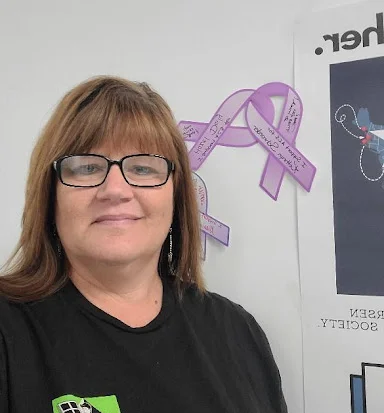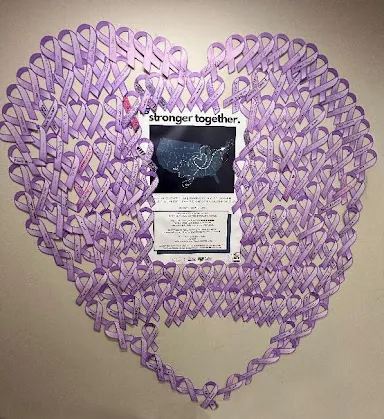 The company also hosted a weekly raffle where the winner chose a non-profit to receive a $100 donation. During Week 3, the winner was a teammate whose entry had been submitted as a memorial.
"We rally around our teammates, but we've still lost some amazing people to cancer. I'm so glad we were able to honor her memory. I hope those we've lost know we carry them with us."
This event has been held for six years and will remain an annual campaign for Esler Companies and its teams.
About Energage
Energage, a certified B-corporation, offers web-based solutions and advisory services that help organizations recruit and retain the right talent. Home of Top Workplaces research, Energage offers solutions that collect, understand, and amplify the voice of the employee, enabling organizations to reduce unwanted turnover, lower recruiting costs and increase retention. Based on more than 15 years of culture research, advanced comparative analytics, and patented algorithms trained on more than 20 million employees at 58,000 companies, Energage has isolated the 15 drivers of engaged cultures that are critical to the success of any organization. For more information, please visit energage.com.
About Esler Companies
THE RENEWAL BY ANDERSEN | ESLER COMPANIES STORY
Renewal by Andersen is the full-service window-replacement division of 115- year-old Andersen Corporation, the owner of the most trusted family of window brands in America. RbA was founded with a mission to redefine the industry and to offer a different—and better—window-replacement experience. Renewal by Andersen has seven company-owned locations, and over 100 independently owned "affiliates" across the United States.
The Esler Companies is the holding company for a fleet of the top Renewal by Andersen (RbA) "affiliates" in Arizona, Colorado, Oklahoma, Southern Maine, Greater Philadelphia, Central Texas, Northern Texas, and Southern New England as well as Telefluent, its Inside Sales and marketing 'engine' in Northborough, Massachusetts. Esler Companies is hiring! Visit the career page to explore opportunities.